A Magical Summer
Wizards, wands, and magic spells: It's "A Magical Summer" for the campers at St. Thomas Aquinas Out- of-School-Time program (OST). The magic is being made with the help of the Franklin Institute, dedicated staff members, and The Archbishop's Benefit for Children.
The Archbishops Benefit for Children (ABC) began in 1955 as a one-day event when Cardinal O'Hara initiated a Christmas party for the children served by Catholic Social Services of the Archdiocese of Philadelphia (CSS). Since that time, it has evolved into a year-round initiative to support youth programs.
As a beneficiary of ABC, Out-of-School-Time Programs enrich the lives of students by providing afterschool academic support and a variety of cultural and recreational activities that serve as outlets to showcase their talents and skills, including summer camps.
This year, forty-eight children between the ages of five and twelve attend the St. Thomas Aquinas Summer Camp for six weeks between the hours of 8:30 and 4:00. Campers are grouped by age.
Activities, games, and projects are tailored to each age group. Campers make use of Nintendo Switches and iPads during down time and enjoy nutritious meals and snacks as part of their day.
Harry Potter Provides Inspiration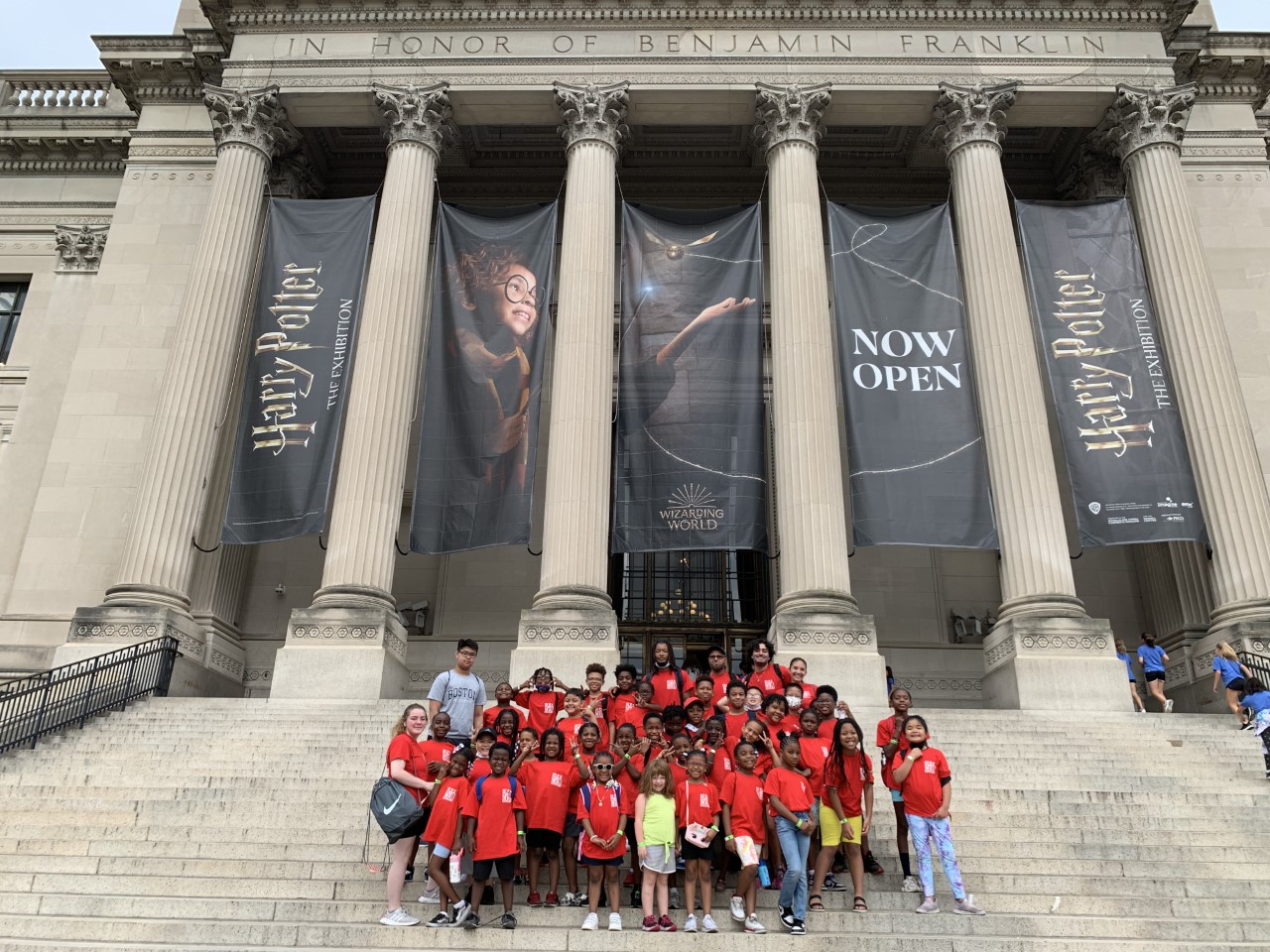 Each year, camp leaders select a theme. The Harry Potter franchise has inspired the theme for this summer. To kick off "A Magical Summer", campers attended the Harry Potter exhibit at the Franklin Institute. The Archbishop's Benefit for Children helped fund the excursion.
Building on the Harry Potter theme, campers take part in a different 'magical" activity each week of the six-week program. They have already created a magic wand and Golden Snitch bath bombs. This week will find the campers concocting magic potions.
Friendly Competition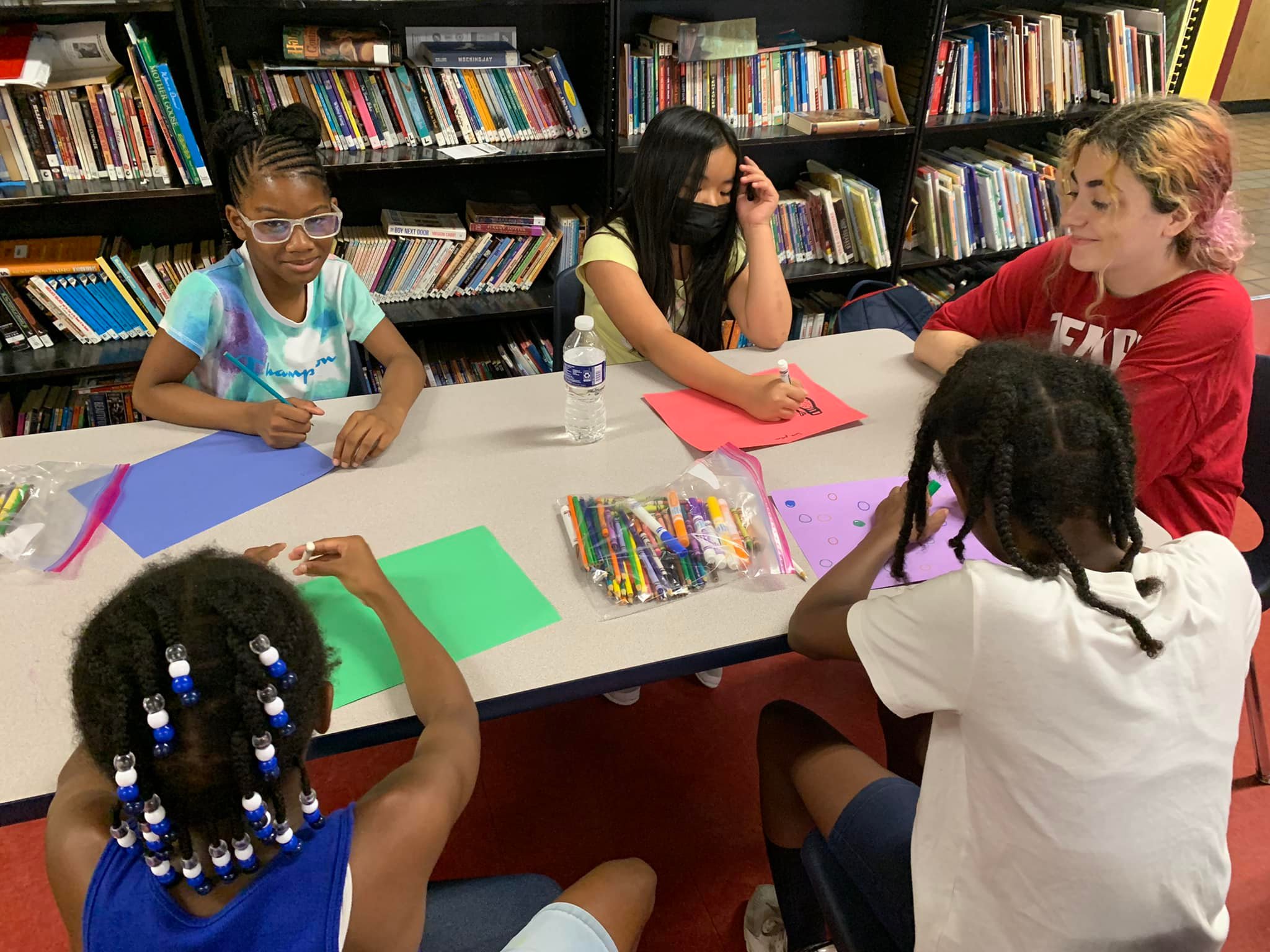 In keeping with the magical theme, campers will participate in the "Hogwarts House Olympics", with campers divided into 'Houses" named after the dormitories in the popular novels. Camp leaders will become the coaches for the games. The competition is sure to be lively, but always friendly.
Daily activities call upon the campers to use their creativity, ingenuity, and problem-solving skills. Says Gabriella Patrone, Site Director of St. Thomas Aquinas OST program, "I like to sneak life lessons into fun activities. If we can do a project that is fun and hands-on, it will stay with them longer than book learning."
Patrone, who has been with OST for seven years, is a lively, energetic, and enthusiastic spokesperson for the program and camp. You can see her, the kids, and the rest of the staff in action on the camp Facebook page.
Patrone has just completed the first year of a five-year graduate degree program, after earning a Bachelor's degree in Psychology. Fueled by her interest in children, she is working to earn her Phd in Palliative Care. She hopes to specialize in caring for children.
STEM is Fun at Summer Camp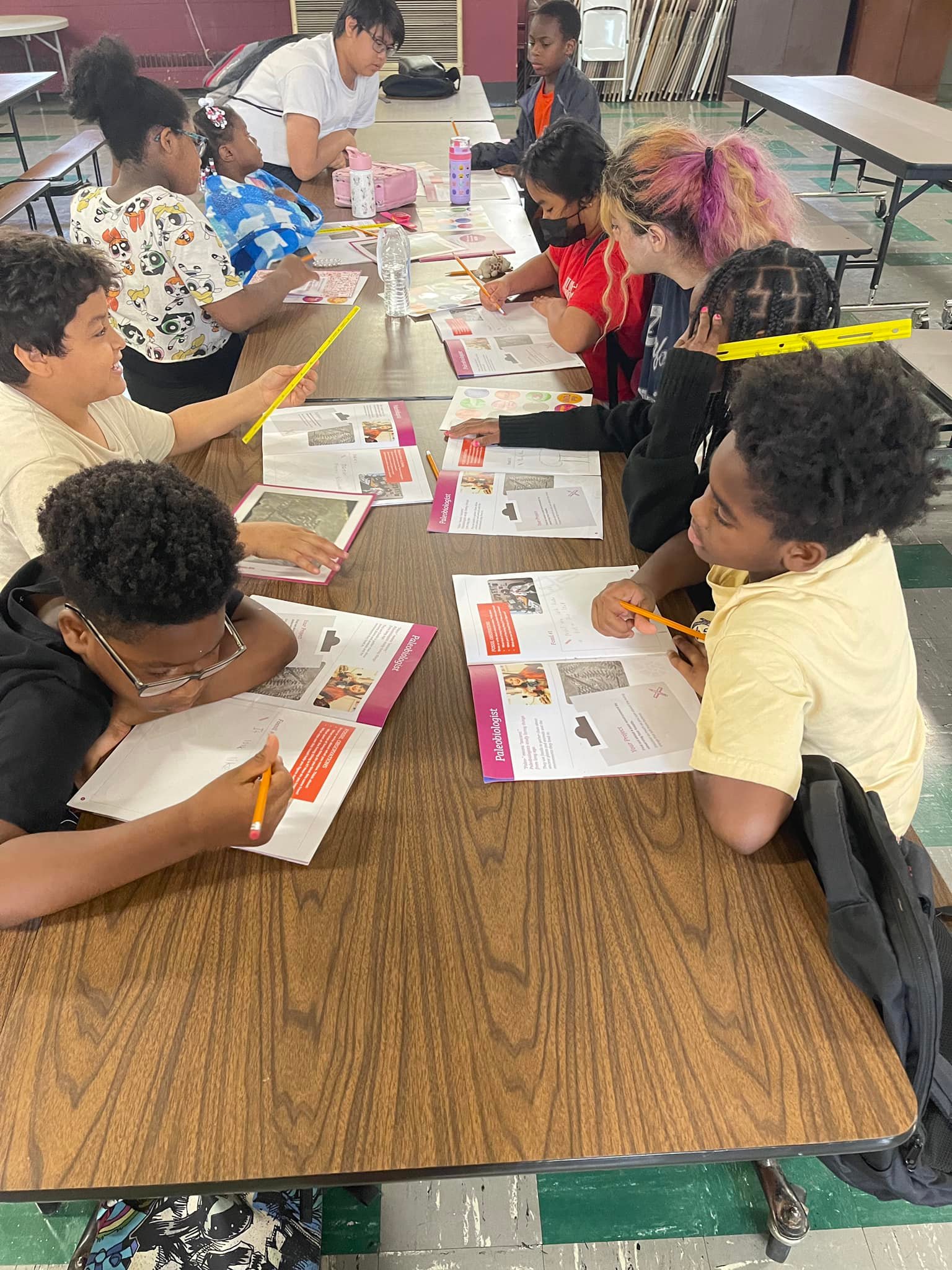 To keep young brains growing and developing over the summer months, campers are engaged in a high quality STEM learning program called, "Be a Biologist" developed by GSK and The Franklin Institute. The interactive program provides summer learners the opportunity to practice solving real-world problems through experimentation and research.
Each week of camp is spent focusing on a different type of biologist: Fisheries, Paleo, Wildlife and Plant. Campers discover the tools that biologists use to explore the world of living things. Guided by team leaders, they study, learn, and make observations, and draw conclusions in fun and engaging ways
Hands-On Learning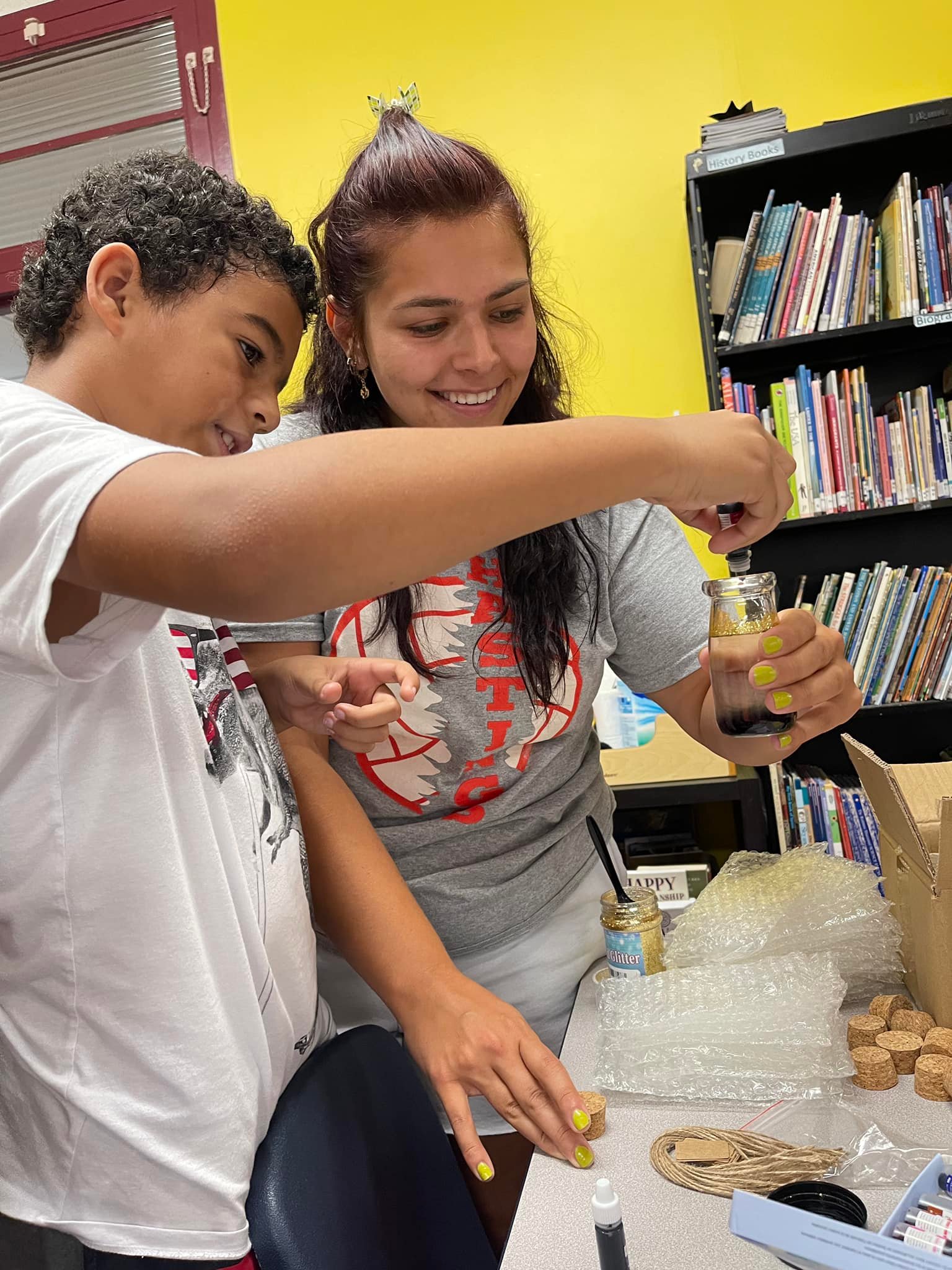 About the hands-on learning activities, Patrone says, "Kids today need to be doing things. At the end of an activity, they have had so much fun, and I get to say, 'look what we just learned'".
To round out the camp experience campers hone their writing skills. In a recent creative writing assignment, campers wrote application letters to Hogwarts School of Wizards and Wizardry. The campers were asked to write letters describing the qualities that made them excellent candidates for admission to the magical school.
Explaining the assignment, Patrone said, "We were trying to mimic the process of applying and being accepted into a school. They learned to write an application explaining what would make them a good wizard". Resources for the letter writing project were provided by the Free Library of Philadelphia.
When St. Thomas Aquinas Summer Camps ends, the little wizards will put down their wands and take off their magic hats. But the lessons they learned and the fun they had will stay with them and inspire them for months to come. That's the real magic of Summer Camp at St. Thomas Aquinas. "Hats Off" to everyone who has helped make that happen.